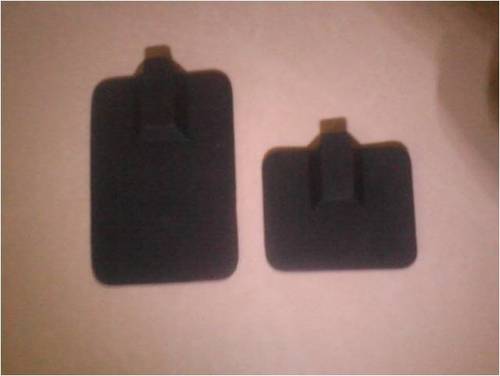 Product Description
Dear Sir,
Greeting of the Day!
We are engaged inmanufacturing and supplying All kind of Rubber parts, Medical Product &Surgical Product like Silicon Transparent Tubing, Autoclave Gasket,Butterfly/Iris Valve Gasket, 'O' Ring, Silicone Solid Gaskets, T/C Gasket,Silicon Rubber Mat, Silicone Sponge Gaskets etc.
Dhaval Elastomer isalso specializes in manufacturing surgical product like Short Wave Diathermy,Long Wave Diathermy, Ultrasonic Therapy &physiotherapy Tens, SurgicalPatient Plate, Biomedical Instruments, Silicon Transparent Tubing, LaparoscopicBipolar, High Temperature Cables.
We hope you will findour is in line of your requirement and looking forward to have the pleasure ofreceiving your valuable order.
Please feel freeto contact us in case you need any further clarification
We are waiting foryour kind reply.
Best Regards,
Dhaval ELASTOMER
HDIL INDUSTRIAL PARK
BLDG NO;24 GALA NO;107
CHANDANSAR,NEAR R.T.OOFFICE
VIRAR [EAST] DIST;PALGHER
MOBILE NO;9821882644/8451911752
EMAIL;dhavalsurgi1996@gmail.com
Website; www.dhavalelastomer.in
Contact Us
HDIL Industrial Park, Building No.24, Gala No.107, Chandansar, Near R.T.O. Office, Virar (E), Palghar, Maharashtra, 401303, India
Phone :+918061857322